About PenInsular II - The Bridge

At the end of 2017, Robin Foster continues to pay homage to his adopted land by isolating himself in the studio to produce the second part of his Penlnsular project. Penlnsular 2 is inspired by the ten communes of the Crozon Peninsula and the Maritime Alder. Among the guests of this new album, we find the two members of Archive, Dave Pen and Steven "Smiley" Barnard. This new album is mostly instrumental, with the exception of two songs for which Robin is surrounded by Dave Pen (Archive) "The Island" and Madelyn Ann, whose song, in Breton language, sublimates the song " Ma-Unan ".
About Robin Foster

British composer, songwriter and multi-instrumentalist Robin Foster's intensely brooding instrumentals bring an intangible but undeniable tension, packed with lush cinematic textures, electronic loops, airy synths and all driven by waves of guitars. Hints of Talk Talk, Sigur Ros, Radiohead, New Order or even The Smiths can be noted as Foster's music floats back and forth between subtlety and intensity. Other influences include his passion for cinema, film directors such as Michael Mann (Heat, Miami Vice), Ridley Scott (Blade Runner), David Lynch, film score composer Ennio Morricone (For a Few Dollars More) amongst others are a huge inspiration to his "cinematic post-rock."
After the critically acclaimed debut album "Life Is Elsewhere" in 2008 Robin went on to release "Where do we go from here?" at the end of 2011, featuring exciting collaborations with singer Dave Pen (BirdPen and Archive) and Ndidi O. Critics once again heralded the album. Inspired by the natural beauty and isolation of Brittany's Crozon peninsula (north-western France) and its beaches, Robin wanted his third studio album to pay homage to the remote area where he lives and to its people. 'PenInsular', was recorded in Robin's studio in Camaret, and entirely funded by his growing community of fans. Each track on this purely instrumental album, mixed by Jim Spencer in Manchester (New Order, Oasis, The Vaccines), is named after an area of the peninsula, and often refers to the savage landscape (Pen Had, Pen Hir, Kerloc'h). Robin calls this album, which perfectly captures the essence of this beautiful and isolated coast, his 'postcard from the edge of the world'. Robin spent the next year touring the album to captivated audiences all over France, Belgium and Germany.
His close collaboration with Oscar nominated British writer/film director Sean Ellis has lead to soundtracks for prestigious global brand names such as Hugo Boss, Kenneth Cole and Cartier. Following the success of his second album Robin turned his attention to penning the soundtrack to Ellis' third feature film, Metro Manila. The action thriller recently won the highly prestigious Audience World Dramatic award at this year's Sundance Film Festival, USA followed by 3 BIFA wins (including best film and best director), and a BAFTA nomination. Robin's soundtrack was nominated for the prestigious 2014 World Soundtrack Awards public choice award.
Robin is about to release his 4th album "Emyrean" on February, 3, (Membran/Sony). Pamela Hute has been collaborating on the track "The Hardest Party".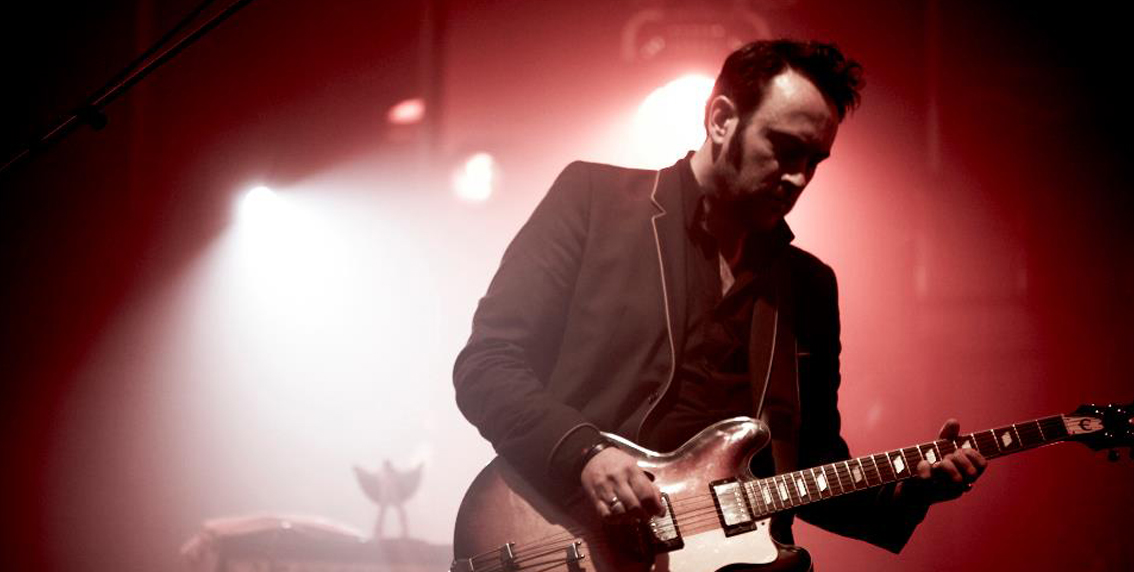 Anthropoid (Original Motion Picture Soundtrack) - out now!
New album - Peninsular 2 - Out now!